YNOVIO offers specialized electronic products for laboratory and process use. We are closing the gap between what is available and what is required, by offering the right solutions for your specific needs. Some solutions from the field are proven generically useful and are taken into production, please see the product pages. Besides, Ynovio is involved in other activities such as the participation in start-up companies.
Ynovio has deep expertise in
– Electronic design and realization, many projects are realized sucessfully, from adaptations to existing equipment to complete product development.
– Acoustics, measurement and advise, YNOVIO has expertise to locate sound sources, measure sound pressure, and find solutions for acoustic problems.
– Micomechanic chip design and manufacturing (MEMS)
– Multidisciplinary knowledge including chemical, mechanical, and understanding of environmental technologies
YNOVIO also offers technical consultancy and assistance, on a no cure no pay basis. Interested? Please contact by email, or call.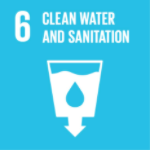 NOESIS B.V.
Noesis, a sound mapping company. We are able to monitor city traffic, noise measurement in large areas (industry areas) and specialized sound monitoring such as low frequency issues, or detection of certain events (rodents, resonances, impulse detection). We offer data-based solutions.
Nautic Waterloo

A soon to be a company, developing a waste water processing unit for recreational boating. Completely chemical free, environmentally free and in line with dutch law regulations. See also http://nauticwaterloo.nl/ (site almost online)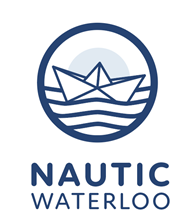 AIM sailing boat modifications
Ynovio is developing a new control system for automatic control of sailing boats. Currently the community relies on handmade but non standard annd non-exchangeable equipment. A change is envisioned, by standardizing control systems while still keeping personal adaptation. for more information on the users of these systems please visit
Alles is Mooglik – KWV Frisia
SmartSpark – Spark detection and prevention of device for electrohydrodynamic atomization applications
Electrohydrodynamic Atomization (EHDA), also known as Electrospray (ES), is a technology which uses strong electric fields to manipulate liquid atomization. Among many other areas, electrospray is used as an important tool for biomedical application (droplet encapsulation), water technology (thermal desalination and metal recovery) and material sciences (nanofibers and nano spheres fabrication, metal recovery, selective membranes and batteries). A complete review about the particularities of this tool and its application was recently published (2018), as an especial edition of the Journal of Aerosol Sciences. One of the main known bottlenecks of this technique, it is the fact that the necessary strong electric fields create a risk for electric discharges. Such discharges destabilize the process but can also be an explosion risk depending on the application. The goal of this project is to develop a reliable tool to prevent discharges in electrospray applications. https://www.nwo.nl/en/projects/kiemk2001074
SUSLudge – Ultra Sound Sensor for automatic detection of sludge level and solids concentrations in Waste Water Treatment Plants
The application of sensors in water technology is a crucial step to provide broader, more efficient and circular systems. Among the different technologies used in this field, ultrasound-based systems are widely used, basically to generate energy peaks for cell lysis and particle separation. In this work, we propose the adaptation of an ultrasound system to monitor the concentration of solid particles in wastewater treatment plants settlers as well as to indicate sludge level (real time). A similar sensor was developed and tested in another project which operated successfully at solids concentration up to 1% in UASB reactors. Such measurements are nowadays obtained via time-consuming physical (solids) analysis, which can compromise the efficiency of the settlers and the quality of the effluent. The present project proposes an improved version of the sensor, which will combine solids concentration monitoring and sludge level detection. The defined targets have the intention to make a sensor with a much broader range of applications, been suitable not only for UASB reactors but also to settler and aerobic tanks. The project is a cooperation between the Water Technology lectoraat of NHL Stenden University of Applied Sciences, two SME's – YNOVIO B.V. and Lamp-ion B.V. – and the INCT group (Brazil). If proven feasible, the concept can generate a big business market to the involved Dutch partners as well as favor the automation of WWTP in the Netherlands, Brazil and around the world. https://www.nwo.nl/en/projects/kiemk2001046
Innovation partners
YNOVIO is cooperating closely with Acquaint, Aquacolor Sensors , Hydrowashr, Wetsus, Lamp-ion B.V., Wageningen Universiteit, Microflown Technologies B.V., SepSys B.V. –

YNOVIO is a Wetsus spin-off company, with history as Ext-Ins technologies (www.ext-ins.com), which was founded in 2011.